This event is free and open to all
GET YOUR TICKET FOR 1 YEAR OF ACCESS
Log-in credentials, session recordings, and uploaded content will remain available until April 2022
Introduction to the integrated working plant processing sewage sludge to produce sustainable synthetic fuels and green hydrogen
Workshop description:
During this workshop, consortium partners will introduce and describe how main project activities are progressing and which impressions have been resulting from current analysis to prepare the final part of the project.
A presentation on the EU R&I policy for renewable energy carriers in the context of the European Green Deal EU Strategies will open the workshop.
Then, the H2020 To-Syn-Fuel project and its new process with different integrated technologies will be introduced by the project coordinator.
An overview and characterisation of processed feedstock, sewage sludge, and main products from the process, H2-rich syngas, biochar and bio-oil, will precede a "live" demonstration of the assembled demonstrator working plant showing the Thermo-Catalytic Reforming (TCR®) implemented in a new process integrated with hydrodeoxygenation (HDO) and pressure swing adsorption (PSA) technologies. During the EUBCE 2021 also first impressions and results of the plant commissioning phase will be shown.
An updating on the conventional use of sewage sludge in Europe (data from Eurostat and Environmental European Agency) and a survey on the new technologies that are testing for using sewage sludge as feedstock in a waste-to-energy prospective (from Scopus database) will be presented, as well as the main findings regarding the study conducted to know the consumer perceptions towards synthetic fuel products, in the framework of this project.
As To-Syn-Fuel is designed to set the benchmark for future sustainable development within Europe, by providing a valuable example of sustainable synthetic fuels and green hydrogen production to the rest of the world, while successfully addressing energy, environmental, economic and social needs, a pathway to engage industry will be proposed.
A round of questions and answers from participants to presenters will close the workshop.
Agenda
27 April 2021 | 16:15-18:00
Welcome
Chairperson: Mark Langley, WRG
16:15 – 16:30 |
EU R&I policy for renewable energy carriers
Maria Georgiadou, DG RTD
16:30 – 16:40 |
To-Syn-Fuel project and the sustainable process for waste biomass conversion 
Robert Daschner, Fraunhofer Umsicht
16:40 – 16:50 |
Feedstock and process outputs characterisation
Hessam Jahangiri, University of Birmingham
16:50 – 17:15 |
The fully assembled integrated plant and TCR® technology
Stefan Eder and Andreas Apfelbacher, Fraunhofer Umsicht
With contributions from 
Dick Lieftink, Hygear and Jie Zhou, VTS
17:15 – 17:25 |
Conventional and innovative uses of municipal sewage sludge in Europe
Serena Righi, University of Bologna
17:25 – 17:35 |
Consumer perception towards synthetic fuel products
Ariadna Claret i Carles, LEITAT
17:35 – 17:45 |
Industrial engagement
Mark Langley, WRG
17:45 – 18:00 |
Q&A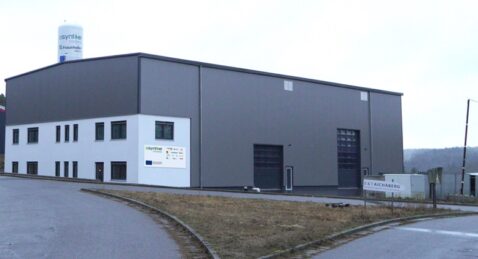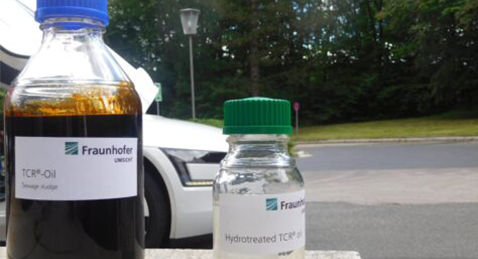 TCR®-oil and upgraded bio-oil.